UPDATE 12/27 EA-compatible Smart Forex Tester 1.0 is released!
Expert Advisor (EA) compatibility at source code level will be added in the next release (1.0) of Smart Forex Tester, which will make EA testing possible with our tool.
Expert Advisors are written in MQ4 language, which is compatible with C++ to a great extent. Smart Forex Tester 1.0 will provide the C++ environment for trading strategy definition.
The figure below shows the idea how EA testing will be done.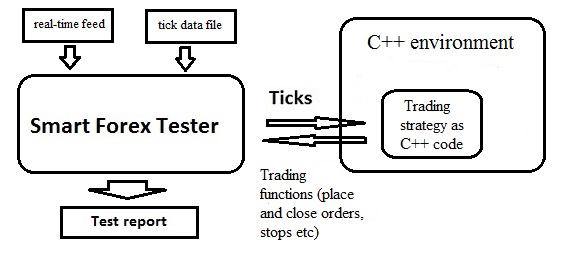 You should be able to compile the bulk of the EA code in our tester. You may need to make some changes in the parts that won't compile.
The trading functions in the EA (e.g. orderSend()) need to be changed – but this is just a straightforward contextual replacement.